What we do
What do we do at myIT? The list of services we don't provide would be shorter!
Regardless of the size your business is; there are always opportunities for technology to help you streamline your day to day operations, which is where we come in. Read on for how we can help you stay protected and productive.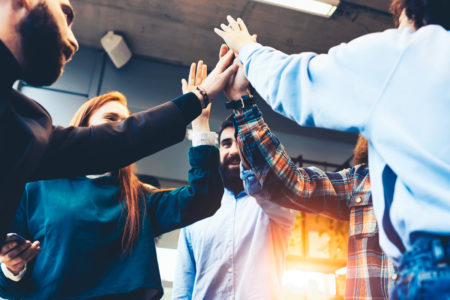 Helpdesk & IT Support
We know that from time to time, even the most seasoned user of technology needs support. That's where we come in with our helpdesk and IT support service. We have a team dedicated to respond to your requests with the aim of resolving your issues as soon as practical, allowing you to get back to what you do best. Our modern suite of support tools not only help our support team identify, diagnose and resolve your requests quickly, they are also provide automated notifications to allow us to proactively fix issues before you are impacted.
Our job is to ensure that technical disruptions to you and your team are kept to a minimum but when you do require help, rest assured we'll be there to support you.
Device Security & Management
Device security and management is a non-negotiable must-have for you and your business to stay secure. In the last twelve months alone, 36% of New Zealand businesses have been victims of some form of cyber-attack.
myIT's Workstation Security & Management Plans are designed to protect your devices from the next generation threats – internal or external. Adopting these practices will safeguard your devices from ever-evolving and sophisticated attacks and will assist in the following areas: improved productivity, safeguarding critical business information, quicker response times, reduced support costs, giving you that peace of mind we all want in business.
Backup & Disaster Recovery
First things first. There is a difference between backup and disaster recovery. Backup is the process of making an extra copy (or multiple copies) of data. But backing up data is only one part of a disaster protection plan. It may not provide the level of data and disaster recovery capabilities desired without careful design and testing.
Disaster recovery is the planning and processes for quickly re-establishing access to applications, data, and IT systems after an outage or cyber-attack. Both are critical and need to be part of your standard operating procedures because once trouble strikes, it'll be too late to implement them.
Equipment Procurement & License Management
You need up to date and fit for purpose equipment to maximise your business potential, and here at myIT, we can help you figure out what you need, help you procure those items, make sure that they come from suppliers that provide quality after sale support and are the right fit for you and your team.
Once those items, whatever they may be, have been secured, we'll assist with installation and the associated licensing. We know that upgrading computers and other software can be a stressful and expensive endeavour. But it doesn't have to be. Let us take that burden off your hands and get you sorted out with the right gear at the right price.
IT Audits, Planning & Consultancy
We don't expect everyone to be technology experts. That's our remit. That's the area that we devote our time and passion to on a daily basis, leaving you free to run your business while we take care of the rest.
With our IT Audits, Planning and Consultancy services, we perform reviews, assessments and IT roadmaps to help you maximise your businesses potential.
Ready to take the next step to future-proof your business?
Contact myITmanager for a free introductory consultation.