What we do
It's a competive world out there, and if you're not doing everything you can to ensure your business is thriving, you're at risk of falling behind the competition.
We provide solutions that have one objective, help you and your business strive. Have a look at how myIT can help you today, and allow us to guide you on your journey to success.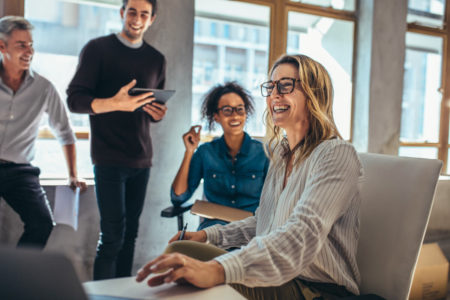 Microsoft 365 Productivity Suite
Microsoft 365 is the market leader in business grade cloud-based productivity and collaboration applications integrating all Microsoft's existing applications (Word, Excel, PowerPoint, Outlook) into a cloud service, adding Microsoft Teams and Sharepoint as the main communication and collaboration tools. 365 also comes with a powerful set of security features.
Talk to one of our 365 experts to see how you can benefit from Microsoft 365.
Cloud Calling
Communications is the life-blood of any organisation, and in business, speed and clarity are essential. That is where cloud telephony, also known as Cloud Calling, comes in, offering online voice services, replacing the need for conventional fixed line phone systems.
Cloud Calling services enable users to place calls directly from anywhere on any computer or mobile device with an internet connection, removing the need to buy or manage stand-alone hardware. Cloud Calling provides the flexibility required for remote working and helps you save on costly maintenance and updates.
Want to make communications easier? Cloud Calling is the way forward.
Staff Training
We work in a world where the possibilities of technology are endless. But the reality is users are only just scrapping the surface when it comes to the potential utilisation of the tools they use day to day.  Staff training done right is essential to keeping you and your employees up to date on the latest technology, techniques and procedures regardless of what industry you're in.
As new technologies and software emerge, it is vital that you and your team are kept up to speed, allowing you to stay ahead of your sector peers and rivals. Let myIT support you in upskilling your team to keep you one step ahead of the competition with our training services.
Business Automation
We all know that time is money, and for you to succeed, you've got to minimise the time you waste; that is where business automation comes into play. Business Automation uses technology to perform repetitive tasks, freeing employees from mundane jobs for more essential work. This includes business process automation and AI-powered automation.
In the past, automation required large scale systems and a dedicated team to maintain them. Today, cloud-based automation platforms are available to companies of any size, allowing you to access the benefits of this incredible technology, ensuring that you maximise your time and your profits.
Business Intelligence & Reporting
One of the most valuable commodities you can have as a business is information. That's where business intelligence and reporting come in, which can refer to several things, from static reports to interactive dashboards to embedded analytics.
Business Intelligence is the process of using a tool(s) to prepare and analyse data, which can pull and read data from your company's various sources, to find and share actionable insights. In this way, BI reporting helps users to improve decisions and business performance. While your immediate need might be one specific use case, with the proliferation of cloud apps you will have untapped potential to gain invaluable insights in numerous aspects of your operation.
Get the information you need faster.
Ready to take the next step to future-proof your business?
Contact myITmanager for a free introductory consultation.