Cloud technology has made the business world more flexible, better connected and faster than ever before.
Do you have the technology to keep up?​
Staff, clients and suppliers now expect to be able to work wherever and whenever they like – at any time and from any device.
Fortunately, thanks to Microsoft Office 365, allowing your staff to work in this way is a breeze.
Office 365 gives your workforce the suite of Microsoft apps they already know and love – Word, Excel, Outlook, Powerpoint, OneDrive, Skype – hosted in the cloud available to use round the clock on any device, in the office or out and about.
​
Reduce outage disruption and increase productivity
​
Work on documents simultaneously in real-time
Access to your business apps anytime, anywhere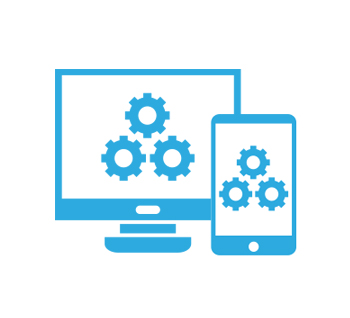 Seamless integration with familiar apps
​
Scalability & limitless storage
​
Security that protects against any threat
​
Minimal upfront, and no upgrade costs
​
Better and more secure work tools leads to improved customer service. Happier clients increase repeat business, and therefore revenue. And getting those tools cost effectively increases profits.
Make sure you're protected and productive, with our Workstation Security & Management services.
​
Office 365 + Workstation Security & Management
equals GREATER PRODUCTIVITY
PRO-ACTIVE
Workstation monitoring
ADVANCED
Threat Management
Managed Antivirus
Application Control
Remote Control
Patch Management
Mobile Device Management
Monitored Online Backup
​
Managed Antivrus
Application Control
Remote Control
Patch Management
Up Time Monitoring
Web Protection
Malware / Ransomeware
Email Filtering
Mobile Device Management
Monitored Online backup
​
The success of any new business technology is as much down to how it is adopted as it is the technology itself. And that's where MyITmanager come in.
Our team of Office 365 experts are on hand to manage and support you on your transition to the cloud and beyond. We'll work with you to understand your business drivers to then deliver the technology that is the best fit.
Plus, with our pro-active management systems in place, we can't guarantee 100% availability, no-one can because there are simply too many unknown variables – but we can guarantee this: you won't find a partner more willing, more driven, and more capable of correcting any problems that might occur.
All that's left for you to do is get on with what you do best: running your business.
​
equals
GREATER
PRODUCTIVITY